The 50 Best Cars & SUVs With Great Fuel Economy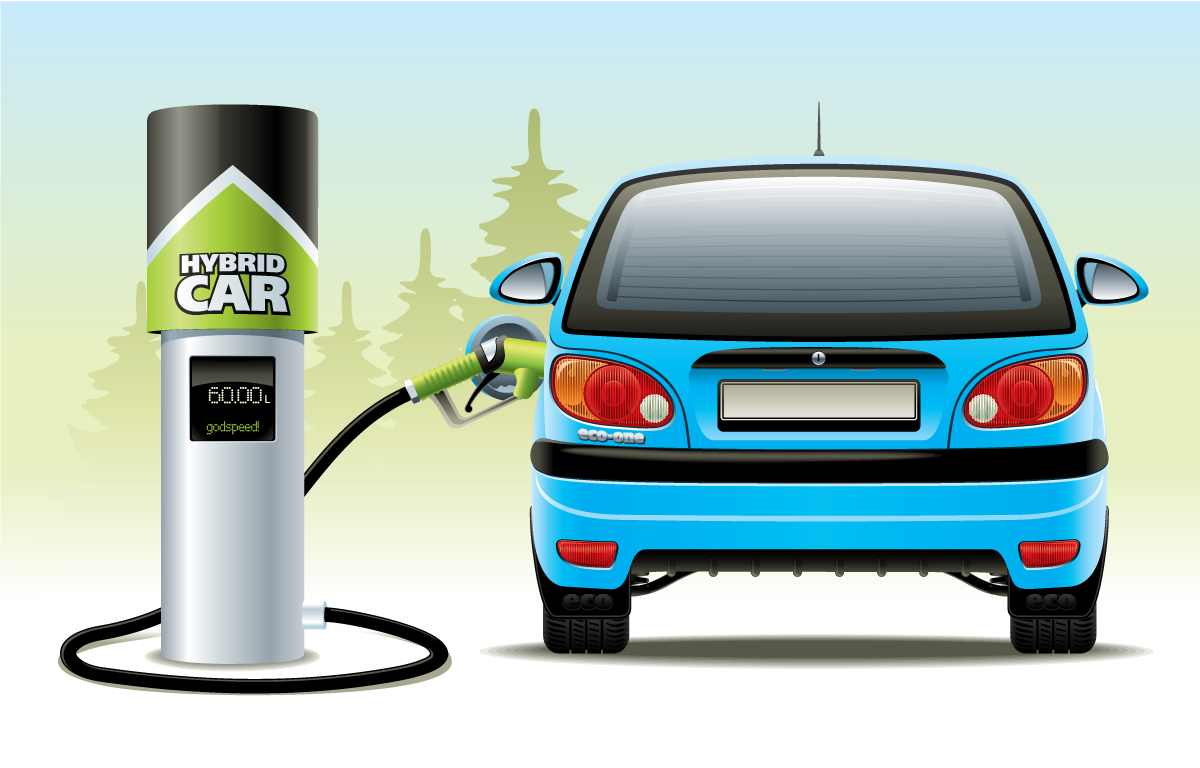 Despite the advancement in hybrid technologies and modern fuel saving systems, most cars still have low gas mileage. The average is still around 23 mpg in the city. Even worse, average gas mileage is in the teens for most SUVs and minivans. Those with good gas mileage really shine next to competitors. There are exceptions among the hybrids due to an emphasis on providing a separate power source to the AC and entertainment systems. This article features 50 cars or more divided into categories.
Regular Cars
With changes in technology, the baseline for a small car should be the upper 20s, preferably 30s, for city driving. For highway driving, the best conventional cars can get in the upper 30s. The Fiesta and the Cruse Eco claim the low 40s for highway driving. Standard cars with good gas mileage include those that claim their numbers based on the driver's careful fuel consumption and willingness to push a button for fuel savings. These cars may not make their gas mileage goals on a regular basis. When choosing a standard vehicle, be sure to read everything about the vehicle and its different models and options. In almost all instances, gas mileage is worse when the air conditioning is on. This makes the mileage questionable for those in the hottest areas of the country.
Under $15,000

| Fuel Efficient Budget Cars | MSRP | MPG | Fuel Type |
| --- | --- | --- | --- |
| Nissan Versa | $11,990 | 31/40 mpg | Regular |
| Chevy Spark | $12,245 | 32/38 mpg | Regular |
| Ford Fiesta | $13,200 | 29/40 mpg | Regular |
| Toyota Yaris | $14,370 | 30/37 mpg | Regular |
| Chevy Sonic | $14,800 | 26/35 mpg | Regular |
$15,000 to $18,000
| Fuel Efficient Cars | MSRP | MPG | Fuel Type |
| --- | --- | --- | --- |
| Honda Civic | $15,955 | 28/39 mpg | Regular |
| Ford Fusion | $16,200 | 28/40 mpg | Regular |
| Ford Focus | $16,200 | 28/40 mpg | Regular |
| Toyota Corolla | $16,230 | 27/34 mpg | Regular |
| Smart forwo cabriolet | $17,890 | 34/38 mpg | Premium |
Mid-Size to Full-size Cars
| Fuel Efficient Mid-size to Full-size Cars | MSRP | MPG | Fuel Type |
| --- | --- | --- | --- |
| Hyundai Elantra | $18,200 | 28/38 mpg | Regular |
| Chevy Cruze Eco | $19,680 | 28/42 mpg | Regular |
| Honda Accord | $21,680 | 27/36 mpg | Regular |
| Toyota Camry | $22,055 | 25/35 mpg | Regular |
Hybrids and New Fuels
A true hybrid has both a gas engine and a viable electric motor. Plug-in hybrids provide electric-only miles before relying on the true hybrid engine. The Volt does it differently because its gas engine is actually an extender for the electric engine. A mild hybrid has an electric motor to boost horsepower, and that allows it to use less gasoline for the same horsepower as a more gas-guzzling engine.
The battery-only Electric/Gas Hybrid models include the well-known Toyota Prius, the larger Prius V, the smaller Prius c and the Toyota Camry Hybrid. Ford now offers the Ford Fusion Hybrid and the Ford C-Max. Honda offers the Insight Hybrid and the Civic Hybrid. In these, the electric motor is providing power that allows the hybrid to use a smaller, less gas-guzzling engine. This maintains a reasonable horsepower while it uses far less fuel.
The Plug-In Electric/Gas Hybrid models include the Toyota Prius Plug-In and the Ford C-Max Energi. These use an electric motor to power some of their miles. This makes them an excellent way to spend zero on gasoline for short daily commutes. Their hybrid motor helps their gasoline engine maintain decent horsepower.
The Plug-In Electric/Gas Range Extending Hybrid is exemplified by the Chevy Volt. It actually uses gas to extend the range of the electric motor as opposed to the typical hybrid, which uses an electric motor that extends the horsepower of the gasoline engine.
The mild hybrid includes vehicles such as the Buick LaCrosse and Buick Regal. These large, powerful vehicles can get 25 city/36 highway These have eAssist Technology, an electric-motor generator, and a 2.4 L, 4-cylinder Ecotec engine. The LaCrosse also has design features such as underbody aero panels and active grille shutters to achieve better gas mileage. The Regal starts at $27,055. The LaCrosse starts at $30,170.
True hybrid alternatives include the electric cars, natural gas cars and even hydrogen-fueled cars. Of these, only electric cars are in nationwide distribution. These include the exciting, $100K-plus Tesla Roadster 2.5, the well-known Nissan Leaf, the Mitsubishi i-MiEV, the Honda Fit EV, and the Scion IQ EV.
Hybrid High Mileage Choices
Best Known/Best Mileage. Toyota Prius is still king of the hill with 51/48 gas mileage for a combined 50 mpg, but the hatchback is a bit smaller for passengers and cargo than the new Ford C-Max. The price range is $24,000 to $30,005. Its smaller version, the Prius c hatchback, is only 87 cu ft/17 cu ft. It gets 53/46 mpg, and it is priced at $18,950, making it more accessible to consumers. The Prius V has the most cargo space with 34 cu ft. With only 94 cubic feet of passenger space, it still can't match either Ford C-Max or Ford Fusion. The Prius V is priced at $26,550.
Best Passenger/Cargo Volume. The Ford C-Max is determined to match the Prius, but fuel economy is not quite there yet. It gets 46/46 mpg, but it does offer more interior space. This large front-wheel drive car offers 100 cubic feet in passenger volume and 24 cubic feet for storage. It has a 2 L, 4 cylinder engine, which offers slightly more horsepower than the Prius. The Price range is $25,000 to $28,000, making it a head-to-head Prius competitor.
More Power. The Toyota Camry Hybrid gets 43/39 mpg. It has a 2.5 liter, four cylinder engine. This promises more power than the Prius with excellent gas mileage and more roomy interior. The price is comparable, too. The LE starts at $25,990, and the XLE starts at $27,000.
The Ford Fusion Hybrid, which gets 41/36 mpg, has 101 cubic feet for passengers but suffers on cargo space with only 16 cubic feet, less than the Prius. Ford was able to lower the Fusion base price by about $1,000 from last year, bringing it down to $27,500.
Best Price. The Honda Insight Hybrid offers 41/44 mpg and a sticker price ranging from $18,500 to $23,690. It is smaller with only 85 cu ft passenger and 16 cu ft. cargo space. It also has a less powerful engine. Still, for the starting price, this vehicle offers more space than many similarly priced regular vehicles and low fuel costs. The Kia Optima Hybrid and the Hyundai Sonata Hybrid both offer 34/39 mpg in a 2.4 liter, 4 cylinder automatic. The Sonata starts as $25,850. The Optima starts at $25,700.
Best Hybrids Ranked by Price
| Fuel Efficient Hybrids | MSRP | MPG |
| --- | --- | --- |
| Honda Insight Hybrid | $18,500 | 41/44 mpg |
| Toyota Prius c | $18,950 | 53/46 mpg |
| Toyota Prius | $24,000 | 51/48 mpg |
| Toyota Camry Hybrid | $25,900 | 43/39 mpg |
| Toyota Prius V | $26,650 | 40/44 mpg |
| Ford Fusion Hybrid | $27,500 | 41/36 mpg |
Hybrid Plug-Ins
The Chevy Volt made a big splash as a plug-in hybrid with a true electric-only range. It also has a gas engine. The car can go further because, as the electric charge runs out, the gas engine recharges the battery. Only in rare situations will the gas engine actually power the car. The car can go for up to 98 miles on a charge. The gas mileage is ranked at 35/40, but it does require premium fuel.
The Toyota Prius Plug-In is new for 2013. A full charge takes this Hatchback up to 11 miles without gasoline. It's also bigger than the Volt, offering more room for the $32,000 to $39,525 sticker price. It gets 50 miles per gallon in the hybrid mode and an estimated 95 mpge. Prius uses the same 1.8 L, 4 cylinder automatic gas engine as it does in its other hybrids. This Prius has 94 cubic feet for passengers and 22 cubic feet for luggage.
The Ford C-Max PHEV, new for 2013, can go 21 miles on a charge. This pushes its city fuel economy up to 95 mpge. Its gas engine reportedly gets 44/41, but if your commute is under 21 miles, you won't spend a dollar on gasoline. This midsize car has 100 cubic feet/passenger and 19 cubic feet/trunk. The base price is $32,950.
Hybrid Electrics Ranked by Price
| Fuel Efficient Hybrid Electrics | MSRP | Electric-only Range | MPG |
| --- | --- | --- | --- |
| Toyota Prius Plug In | $32,000 | 11 mile electric range | 50/50 mpg |
| Ford C-Max Phev | $32,950 | 21 mile electric range | 44/41 mpg |
| Chevy Volt | $39,145 | 95 mile electric-plus range | 35/40 mpg |
All-Electric Models
Electric cars are the only widely-distributed cars with zero emissions. Many can drive almost 100 miles before needing a charge. With more and more chargers available across the country, the limited range is becoming less of a limitation. Charging times vary, but most take about four hours to reach a full charge. Most come with a charging station. There are also charging stations at more than 6,500 locations nationwide. Charging stations have been placed by many municipalities in the northeast to encourage no-emission electric vehicle use. Charging stations are common in airport parking garages and have been placed in large cities nationwide.
Best Known. The all-electric Nissan LEAF® gets 106 mpge city and 92 mpge highway. It gets 100 miles per 34 kw-hrs. The Leaf is classified as a midsize car, making it slightly better than competitors even though its highway range is lower. It has a passenger/cargo volume of 90/23 cu ft. The base price ranges from $35,200 to $37,200. The size is almost comparable with the standard Prius.
Best Price. The Mitsubishi i-MiEV has a 99 mpge/126 mpge. This rear-wheel drive hatchback subcompact has 85 cu ft passenger space and 13 cu ft cargo space. It is priced from $29,125 to $31,125, which is very competitive for this high-priced market. This vehicle is pushing it to seat more than three, but it has belts for more.
Best Overall. The Honda Fit EV may be the best overall. Nearly matching the highest mileage of the Scion, it can claim 132 mpge city and 105 mpge highway. Needing only 27 kw-hours per 100 miles, it uses less kilowatt hours than its competitors. It nearly matches the Leaf for passenger/cargo space with 91/21 passenger/cargo space. It's competitively priced at $36,000, and it actually seats four comfortably.
Best Mileage. Scion IQ EV. The Scion IQ EV gets 135 mpge city/105 mpge highway. It uses 28 kw-hrs per 100 miles. The mini-compact Scion iQ EV is super small at 73 cubic feet/4 cubic feet. This car is more likely to seat two than four.
Best Looking. The Tesla Roadster 2.5 at $100,000-plus is out of most people's price range, but it is the best looking of the bunch. It also has the highest speed rating and the quickest pick-up. The Tesla Roadster 2.5 uses 7,000 lithium-ion batteries in its battery pack. The drivetrain also includes a remarkable electric motor that delivers 248 horsepower. The motor, combined with solid torque, allows this true sports car to go zero to 60 in less than 5 seconds. The maximum speed in this all-electric vehicle is 125 mph.
Best Diesels
Diesels are considered more fuel-efficient than similar-sized gasoline engines. They can save 30 to 35 percent over their same-sized gas-powered rivals. They also have more power and acceleration for the fuel than a gas-powered car or SUV. On the plus side, the new biodiesel and ultra-low sulfur diesels put them on a par with regular gasoline. On the negative side, particulate emissions of NOx are still higher, and the price for diesel is higher. Volkswagen can definitely claim the best fuel economy, although the iconic Beetle does not make the list.
| Fuel Efficient Diesels | MSRP | MPG | Fuel Type |
| --- | --- | --- | --- |
| Volkswagen Jetta | $15,545 | 30/42 mpg | Premium |
| Volkswagen Golf | $17,995 | 30/42 mpg | Regular |
| Volkswagen Passat | $20,845 | 31/43 mpg | Regular |
| Audi A3 | $27,250 | 30/42 mpg | Premium |
Best SUVS and Minivans
SUVs get notoriously bad gas mileage. Getting 22 mpg on the highway is the average high. Few break the 20 mpg mark for city gas mileage. Fortunately, there are now a few standard SUVs with better gas mileage. Among minivans, the Honda Odyssey gets the best highway gas mileage, but, like the others, it still can't achieve 20 mpg in the city. Of course, hybrids are on the list, but it is significant that only two SUV hybrids are eligible. Many SUV hybrids don;t increase city gas mileage, and that is a big downside compared to the higher cost of a hybrid.
Under $25,000
| Fuel Efficient Budget SUVs & Minivans | MSRP | MPG | Fuel Type |
| --- | --- | --- | --- |
| Nissan Juke | $19,990 | 27/32 mpg | Premium |
| Mazda CX-5 SWD | $20,695 | 26/32 mpg | Regular |
| Suburu XV Crosstrek AWD | $21,995 | 25/33 mpg | Regular |
| Mazda CX-5 4WD | $23,345 | 25/31 mpg | Premium |
Over $25,000
| Standard Fuel Efficient SUVs & Minivans | MSRP | MPG | Fuel Type |
| --- | --- | --- | --- |
| Buick Encore | $27,500 | 25/33 mpg | Premium |
| Honda Odyssey Minivan | $28,575 | 19/28 mpg | Regular |
| Toyota Highlander HYBRID 4WD | $39,970 | 28/28 mpg | Regular |
| Lexus RX 450h AW HYBRID | $47,310 | 30/28 mpg | Premium |
Gas-Powered Eco Models
Gas-powered Eco Models use a technology that allows the driver to choose between more power and less fuel consumption. Of course, the assumption is that the driver will make the best decision. For positive reinforcement, many cars have gauges that encourage a driver's more fuel efficient driving habits. The downside of Eco models is the high gas mileage is tied to the use of the Eco feature and, therefore, to the individual driver's habits.

Some models are offering on/off technology that kills the engine at the stop light and starts it again when the driver touches the accelerator. An auto on/off switch is an important innovation because it cuts traditional city fuel consumption. This feature also reduces greenhouse emissions in a major way. In addition, brake regeneration, which is included on many models, can offer about a three percent savings on fuel. Examples of this type of vehicle include Ford's Escape, Taurus, Focus, and Edge.

The Chevy Cruze Eco features Chevy's version of Eco technology. The Cruze comes with an Eco overdrive gear set that helps boost gas mileage to 28 mpg in the city and 42 mpg on the highway. In addition, the design is enhanced by a rear spoiler, a special front grille shutter and a fascia air dam. Lighter weight wheels and lower resistance tires help, too.
Top Luxury Cars by Gas Mileage
| Fuel Efficient Luxury Vehicles | MSRP | Fuel Economy | Fuel Type |
| --- | --- | --- | --- |
| Audi A6 | $42,200 | 25/33 mpg | premium |
| BMW 528i | $47,500 | 23/34 mpg | premium |
| Lexus GS 450h | $58,950 | 29/34 mpg | premium |
| Infiniti M35h | $54,650 | 27/32 mpg | premium |
| BMW ActiveHybrid 5 | $61,100 | 23/30 mpg | premium |
Luxury cars tend to favor speed over fuel economy. The five in this list manage fairly good highway mileage. Only two, the Lexus GS 450h and the Infiniti M35h actually beat the 23 mpg city average. Highway mileage in the 30s is an achievement, considering the fact that these vehicles don't skimp on power. The Infiniti and Lexus have 3.5 liter V6 engines. The Audi and BMW 528i accomplish their fuel economy with an eight-speed automatic transmission and a 2 liter, 4 cylinder engine. The BMW ActiveHybrid 5 is the only expensive hybrid to make the list, and even it does not have remarkable gas mileage. It gets better gas mileage from its 8-speed automatic transmission and more horsepower from its 55-hp electric motor.