Your Best Buy Guide for a New or Used Motorcycle in 2022
Published August 20, 2019 by Benjie Sambas. Last Updated June 29, 2020.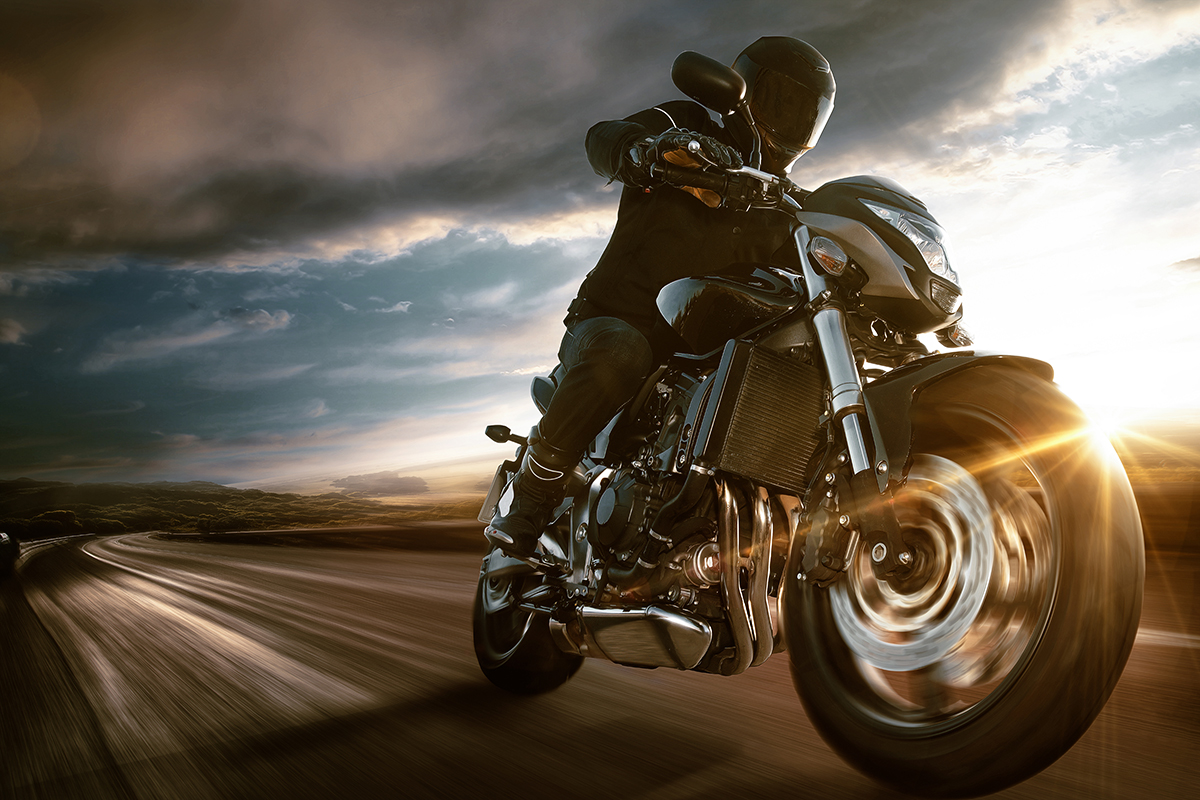 For a sport bike lover, nothing spells sexy and contour like the combination of design and ergonomics of a new release. Although the trend right now is the industry going back to its roots via retro concepts, most of these designs with high quality and workmanship often come with hefty price tags. However, some manufacturers are breaking the mold, making some of the new releases affordable for bikers on a shoestring budget.
A brief history
How did the sport bike come about, and why can manufacturers lower the cost while maintaining the same speed and agility that it is known for?
Motorcycles have been appearing on roads since the 1880s, after Pierre Michaux's son Ernest made the first motorcycle in Paris by attaching a small steam engine to one of their "boneshaker" bicycle designs. However, the true precursor of the modern motorbike (at least in concept) is attributed to German inventors Gottlieb Daimler and Wilhelm Maybach – who are also known to be behind the early designs for automobiles – when they developed the first motorcycle with a gasoline internal combustion engine. Fast-forward to today, although designs vary and each manufacturer is known for their signature take on a two-wheel, motorcycles still retain their primary functions – a sleeker, faster, and more flexible alternative to automobiles.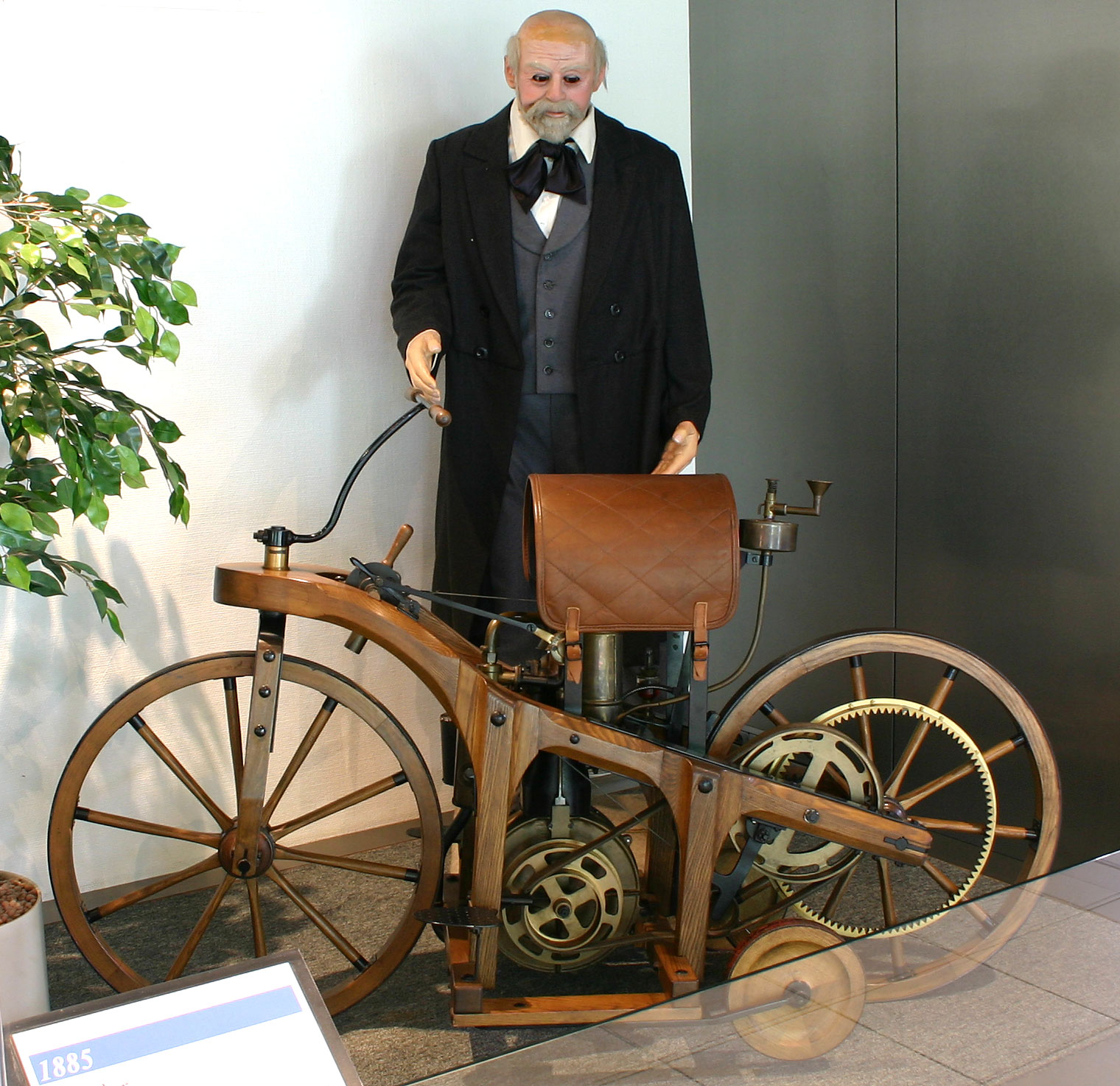 Replica of the first motorcycle model by Daimler and Maybach.
(Photo from Wikimedia Commons)
While a classic bike has these functions in mind, some adventurous designers played with the original concept to come out with a new niche, and so the sport bike industry was born. A sport bike is optimized for speed and agility on the road, and depending on its design elements, each one has its own share of followers. There are even some who are enthusiasts based on who the manufacturer is.
There are also many types of sports bikes, depending on form, function, and specs. For example, there is a huge following for custom cruisers in most cities, since they are agile enough to maneuver into tight spots in urban settings. Probably the most popular in the field in the superbike, as most bike lovers may have dreamed of riding what others have deemed "rocket on wheels."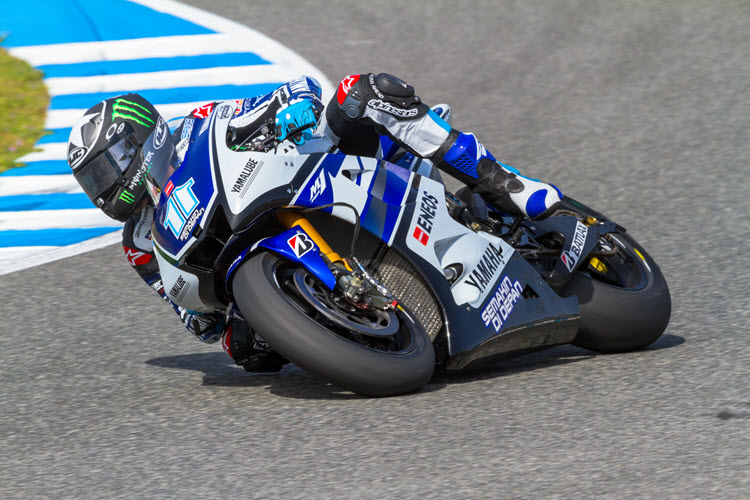 Ben Spies aboard a Yamaha YZR super bike for MotoGP.
In terms of history though, sports bikes are often said to be the modern reiteration of the classic two-wheel.
Sport vs. Classic
Did you know that "classic" is not an official term in motorcycle culture? Most enthusiasts only deemed a two-wheel a classic when it favors function over form. There are new releases that are considered as instant classic when they retain most of the original concepts of what a motorcycle is. Generally though, most bike lovers consider a two-wheel as classic if the bike is over the age of 25 years.
Officially, a bike can be considered as "vintage" or as an "antique." According to the American Historic Motorcycle Racing Association, vintage can be defined into two fields – for motocross, if the machine is built before 1975, and post-1975 if they are for road racing. Meanwhile, the Antique Motorcycle Club of America defines an antique as a bike that is at least 35 years old. This means that most releases from the early 80's like the Suzuki GSX1100S Katana is already an antique.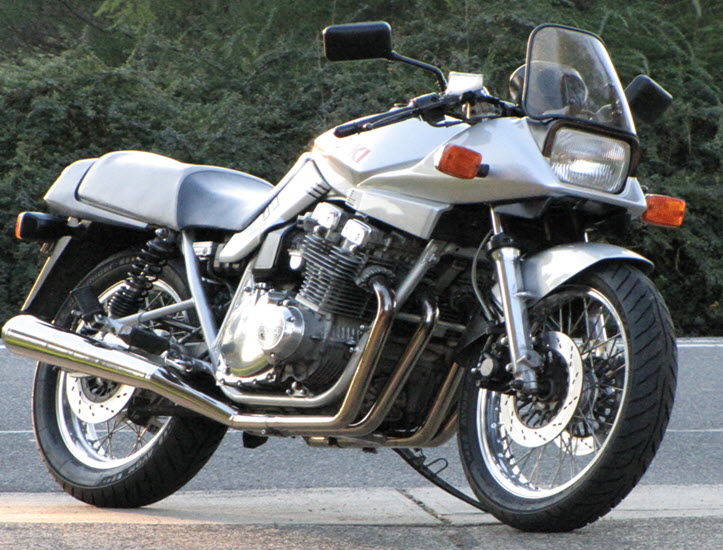 The Suzuki GSX1100S Katana, which came off production line in 1981 after several prototypes.
As for sports bikes, there are no official types since they can be tweaked with custom specs once they get off production line. Generally though, in sport bike racing, these machines are categorized based mostly on displacements.
Entry-level or beginner bikes usually have up to 500 cc, such as the early versions from the 1970s. For bike lovers, the popular machine from this type is the 250-cc Kawasaki Ninja 250R, and most veterans are recommending this as the "perfect beginner motorcycle."
Mid-sized two-wheels usually have a displacement between 600-750 cc, and were popular in the 1990's and 2000's. Even today, most of the sports bikes popularly seen at professional races are in this category, such as the revamped Honda CBR600RR.
The super bike category, those "rockets on wheels," are all in the 1000-cc displacement, and are used in some of the more popular sports races around the world.
Open class
Surprisingly, there is still another, unofficial class of souped-up two-wheels that can be considered in the upper bracket of the super bike category – the open class. These are super bikes that may exceed 1000 cc, and can be expertly handled on open roads. A prime and popular example of the open class bike is the Suzuki Hayabusa, with a top speed of 303 to 312 km/h (188 to 194 mph).
Another is the Yamaha VMAX, with an average 1,197 cc liquid-cooled engine. However, the design of this Yamaha special is more on traditional concepts, so instead of it being a sport bike, the VMAX is considered to be a power cruiser.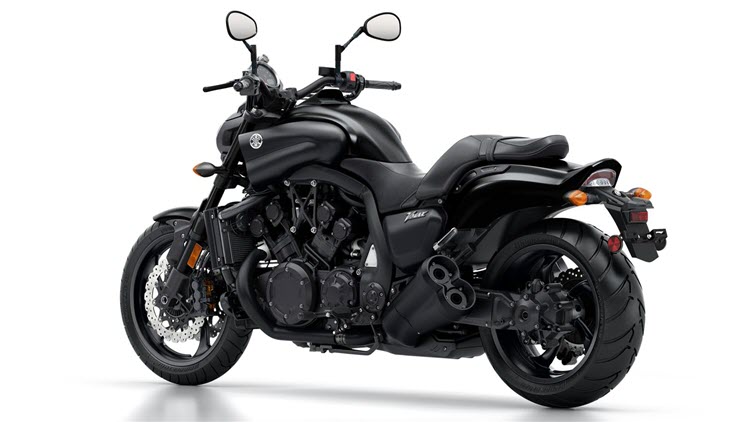 The 2019 Yamaha VMAX, with a larger 1679 cc engine than its predecessors. It cruises at more than 200 kph.
Newer releases also fall under the open class category, though they are not super bikes. The Harley-Davidson 2019 Iron 1200 has been boosted from the previous 833 cc on older models, so it cruises along on 1200 cc.
2019 Harley-Davidson Iron 1200 Crusising.
With a signature sportster look, the 2019 Iron 1200 from classic cruiser maker Harley-Davidson is one example of an open class cruiser with minimal sport bike design.
Choosing a sport bike
One advantage that a sport bike has over other types is that it comes in many forms, function, and specs that even beginners can easily handle one. Even if you are a novice purchasing your first two-wheel, or an enthusiast graduating from a cruiser, there is one available for you. Keep in mind though, in choosing what's best, the old cliché still works best – research, research, and more research. Usually, most enthusiasts recommend checking out the models which feels the most comfortable. Unlike traditional designs, a sport bike is characterized by a low handlebar which puts the rider in a forward-leaning position, which may feel uncomfortable even for long-time riders.
Of course, as with other types, you need to check out most of the other specs such as displacement, fuel economy, aerodynamics, and others. There are even some sport bikes that offer extras like rider-assisted technologies such as traction control and ABS.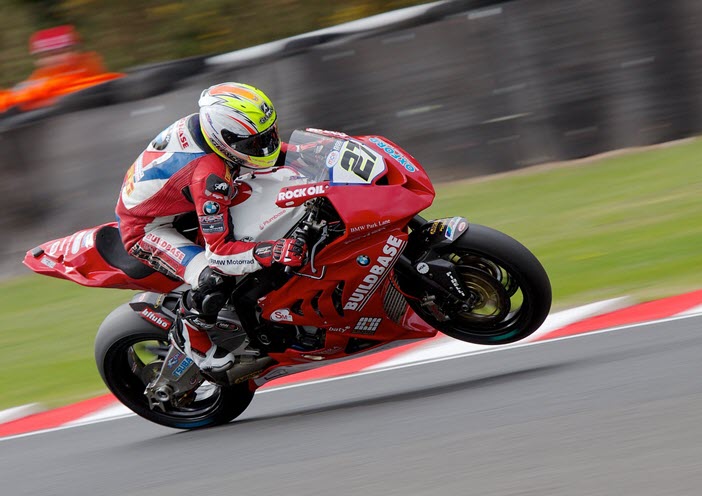 The exhilarating feeling of one's POV in a blur is one of the most sought-after dreams among sport bike aficionados.
Meanwhile, there are some bike lovers who are already familiar with the culture, and they may already have their preferred manufacturer because they have already owned a previous cruiser, or they love the designs and concepts unique to each maker. Some popular sport bike makers include Suzuki, Yamaha, Honda, and Kawasaki. Ducati and BMW are also household names.
For both beginner and enthusiast, buying a sport bike usually means that budget is an important factor to consider. Looking at the specs, and as most sport bikes come with featured accessories to maximize their design and performance, most buyers are likely to apply for loans, or at least check out monthly payments or what bikes fit your budget using the above online calculators.
New bike best buy guide
If you are thinking of purchasing one and budget is one of the primary things to look into, there are still souped-up two-wheels available for you. With the advancements in technology, more makers are into cost-effective production that they can afford to come out with a budget-friendly sport bike that can compete in terms of speed and agility against high-priced ones, with all the specs and features associated with it.
What are some of the new releases in the field that offers upper-tier sports bike specs, without breaking the bank? Here are some of the best buys from top manufacturers: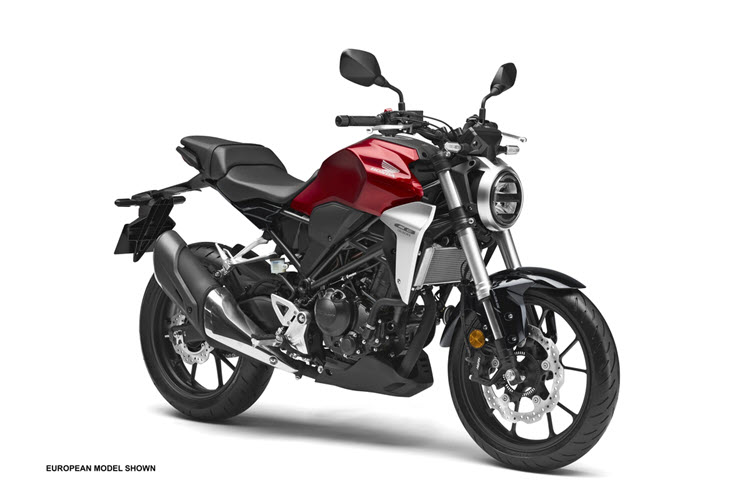 With a $4,699 base price, this model from popular maker Honda is one of the best entries for beginners, both specs- and budget-wise. At 300 cc, the Honda CB300R offers a more comfortable ride especially for beginners. Although it retains the low-handlebar design that the type is known for, this Honda special has the footrests in a more ergonomic, comfortable position so the rider can mostly sit upright. It is also light at just a little under 300 pounds, so it makes for better handling and twisting maneuvers.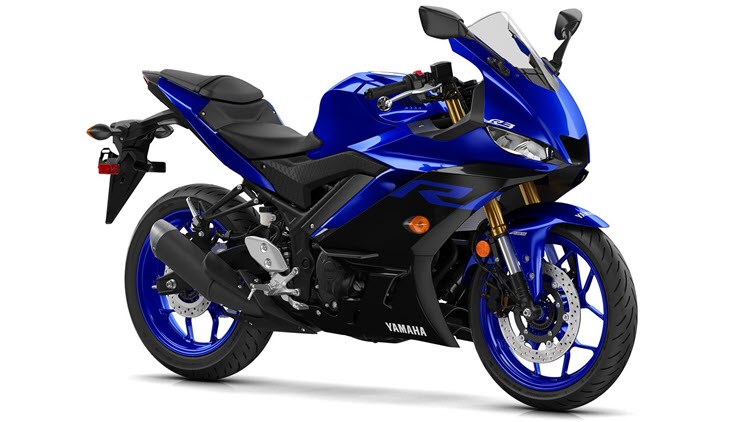 Since coming out with the lineup in 2015, Yamaha has once again updated its YZF series with this year's R3. With a base price of $4,999, it comes across as one of the more budget-friendly types in the entry-level super sports category. For avid Yamaha followers, they will see that the manufacturer has upgraded its distinct concept on the lineup. The YZF-R3 now features a sleeker aerodynamic design, ergonomics, and updated features like upgraded suspensions and more compact chassis. There are also added bonuses like a fuel-efficient engine going 56 mpg, and a host of featured accessories.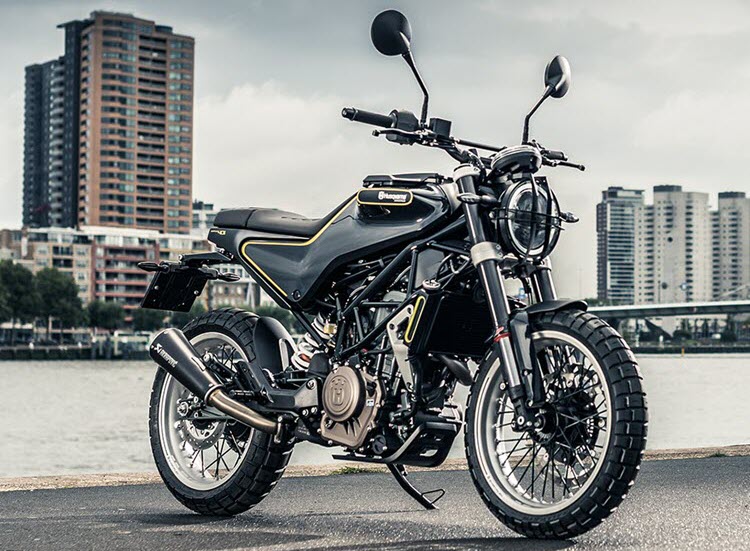 The motor bike industry may be dominated by Japan-based makers like Honda and Kawasaki, but other players in the field like Swedish manufacturer Husqvarna also have their share of admirers. While the maker is known for their dirt bikes, the new Svartpilen 401 marks their return to making road bikes. With a $6,299 base price, the series is aptly named – Svartpilen means "black arrow." The new model is powered by a 373 cc single cylinder and a 6-speed gearbox. The model also has factory-made add-ons to add more identity to its sleek design.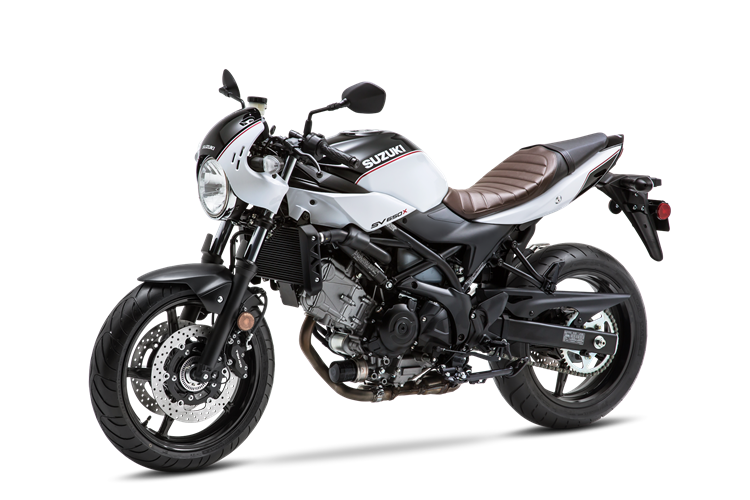 At 645 cc, the new SV650X from Suzuki comes with a $8,399 base price. While the distinct café racer look remains the same, the auto maker has updated the model with new body design that showcases its trademark V-twin engine that is exclusive to this class. Meanwhile, features also include a pair of clip-on style bars that places the rider lower and farther forward for a sportier ride.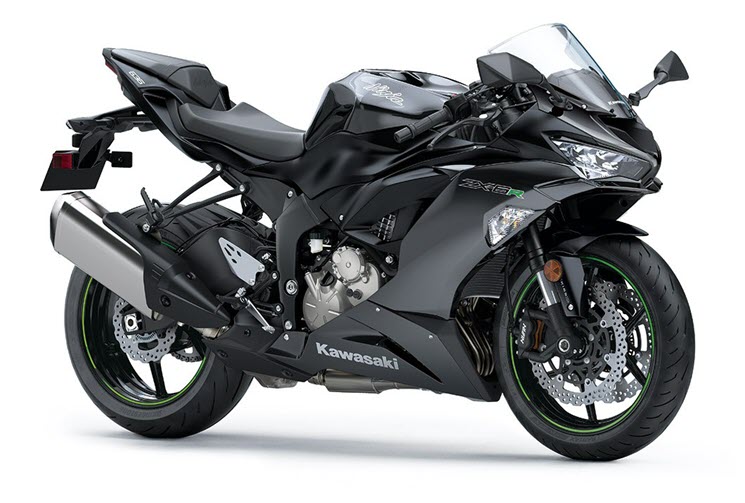 Its ABS version comes a little over $10 thousand, but the base price for this year's ZX-6R model is pegged at $9,999. What comes as a surprise for most is that Kawasaki shaved $1,700 off the 2018 model in 2019 and kept the same price for 2020, so you can use that extra for featured accessories. Moreover, the manufacturer saw how successful the lineup is, and didn't change much specs and features in the new model. This means that for a sport bike, the 2020 ZX-6R with 636 cc, 4-stroke, liquid-cooled DOHC comes out as the most cost-effective model among the under-$10k range.
Budget-wise, there are still sports bikes that may come across as cheaper options, especially in the long run. However, for most new releases, the five models mentioned are all in the top running for being the best bang-for-the-buck two-wheel in the sport bike industry.
About the Author
Benjie has been a bookwork for decades. He believes that writing is a form of expression, and that connecting with readers means you've expressed yourself correctly. Writing mostly on tech and social media topics, he continues to win over readers across other areas, too – both to inform and engage. His works have appeared in news publications like Christian Today & on business sites like Freelancer.com.
When taking a break from writing, you'll most likely come across Benjie in a quiet corner of a room browsing an eBook by Robert Kiyosaki or Napoleon Hill, or reading the latest from Tom Clancy or WEB Griffin. In his spare time he enjoys urban trekking & photography.